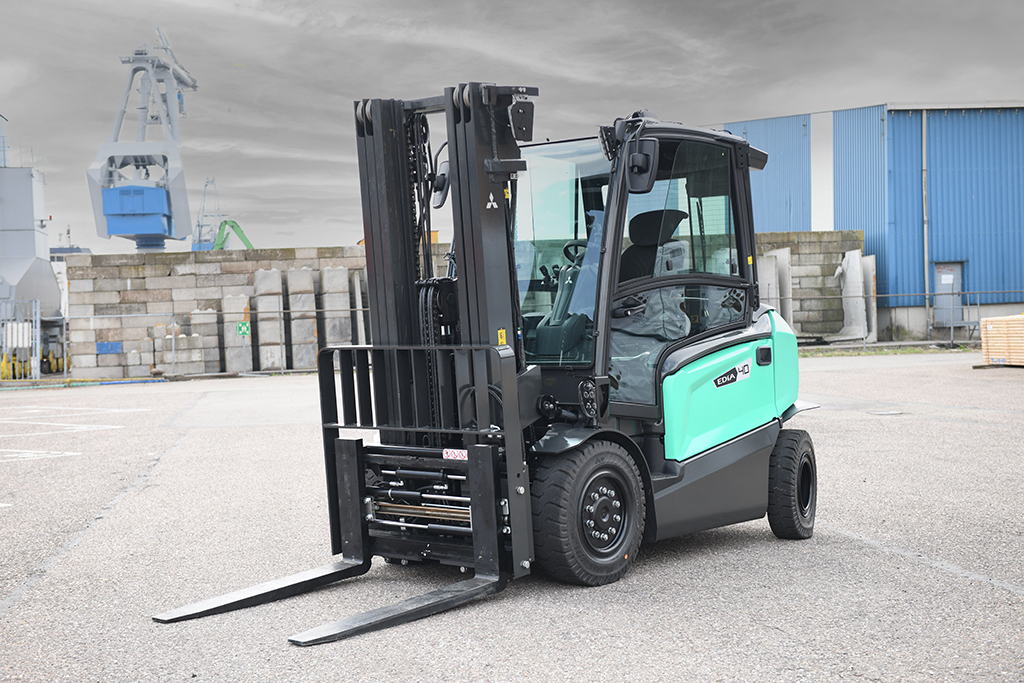 Info
Logisnext Belgium SRL
BE 0899 039 451
Welcome to Mitsubishi Forklift Trucks.
In the ever-changing world of materials handling equipment, you are looking for efficient, flexible and simple solutions for all your logistics processes.  For more than 25 years, Mitsubishi Forklift Trucks has been a leader in the field of internal logistics and storage solutions.
Mitsubishi Forklift Trucks is the first partner for thousands of companies, offering intelligent and reliable complete solutions. Mitsubishi Forklift Trucks is part of Mitsubishi Heavy Industries, so you benefit not only from groundbreaking product innovations, but also from our reputation for reliability and financial strength around the world.
Mitsubishi Forklift Trucks are recognisable by their jewel green colour, developed in the 1990s in Japan, a marketing feature that makes them instantly recognisable. The colour of the trucks is reminiscent of a green diamond and symbolises our core values: quality, reliability & value for money.
The complete range of Mitsubishi Forklift Trucks, including forklifts, order pickers, stackers and pallet trucks, can be found all over the world, facilitating the most demanding logistics work in all kinds of industries and warehouses. Logisnext Benelux provides complete solutions in which these trucks are an integral part of your operations. Each machine has been developed to our basic standards of innovative design, advanced technology and uncompromising quality.
With a product portfolio of over 150 different models, which can be fitted with options specific to your industry, we are able to provide the right truck for every need. The use of durable materials, intelligent motor management systems and built-in protection extend the life of each truck and minimise maintenance. Our R&D team is a world leader in achieving the best ride quality combined with compliance with all durability, fuel economy and emission standards. In addition, RapidAccess features make routine checks easy for all users, ensuring proper maintenance and lower operating costs.
With our global expertise, high quality products and responsive service, you are in the driver's seat. Our excellent service is an integral part of the Mitsubishi Forklift Trucks experience, ensuring that you get and stay in control of all your logistics processes. The result is healthy margins and healthy users.
Mitsubishi Forklift Trucks
When reliability is everything
Welcome to the Brussels Port Community